Worship for All
This is one of our informal services, with modern hymns and worship songs.
You may prefer the relaxed style of Worship for All if you're not used to the more traditional types of church service.
There is a different 'theme' or message each time, which is chosen by the member of the church who's leading it.
After the service, which lasts about 40 minutes, you are welcome to stay for a cup of tea or coffee and a chat.
Worship for All is on the 4th and (if there is one) 5th Sunday of every month.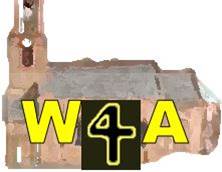 Worship for All is usually on the 4th and – when there is one – 5th Sunday of every month, at St Bartholomew's
It starts at 9.30am (though it's best to check the Calendar page for any changes)