Tardebigge and Bentley parish magazine
We publish the magazine 10 times year, which includes two-monthly editions for July-August and December-January.
Each magazine has an introduction by the Team Rector, as well as articles of interest and information about :
news and what's on around the parish
each month's church services
updates from the various social groups that meet locally
Chris and Dean's Wardens' World bulletins
articles, puzzles and some (usually very corny!) jokes
contact details for office holders in the church
adverts for a range of local businesses.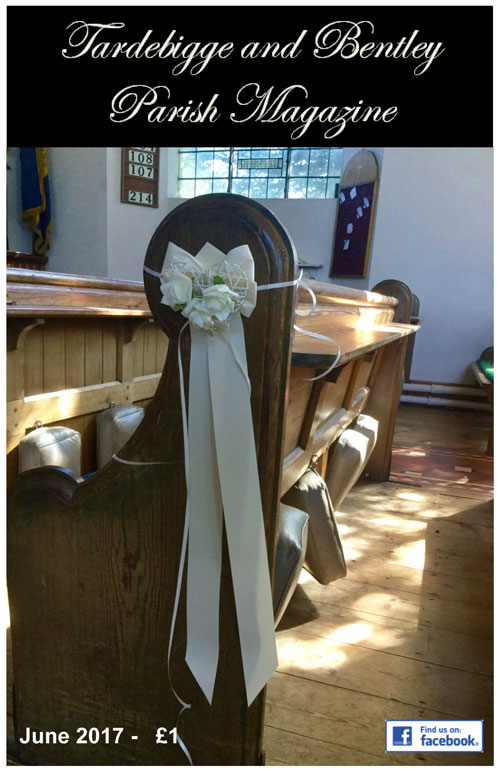 How to get your copy of the magazine
The magazine is on sale inside St Bartholomew's church, for £1 per copy.
If you would like to reserve your copy of the magazine, or have it posted to you, please see 'Magazine subscriptions'.
Magazine subscriptions
To have copies reserved, you will need to pay the yearly subscription of £10.00, which pays for 10 editions. If you live locally, these will be delivered by hand.
If you have the magazine posted to you, it will cost £16.00 for the year (including package and posting) for the 10 editions.
Subscriptions are due in advance, starting with the February edition. If you start your subscription after February, you will only pay a proportion of the amount for the first year (equivalent to the number of months remaining until the following February).
To arrange your subscription – for copies reserved or posted – please contact Jane Hall or Dean Hall using the Contact form – click here for the Contact form.
Advertising
If you (or the organisation you work for) would like to place an advert in the magazine, please contact Jane Hall or Dean Hall about pricing and availability.
Prices range from £55 for a quarter-page, black and white advert, to £200 for a full-page, colour advert.
Submitting articles
Please contact us if you would like to submit an article, news update or other item relevant to the local church and community.
The deadline is usually 14 days before the end of the month.
Click here for how to contact us.
Back issues
We may have some copies left of older editions of the magazine.
For more information, please contact Jane or Dean using the Contact form.