The Produce Show
The Produce Show is one of the highlights of the annual Tardebigge Fair and Show.
It's a chance for anyone, whatever their age, to show off their horticultural, creative and culinary skills.
The produce – such as flowers, vegetables, wine, preserves, baking or photographs, for example – must be home-grown or home-produced.
As well as the photo competition, there's a special section of the Produce Show for young people.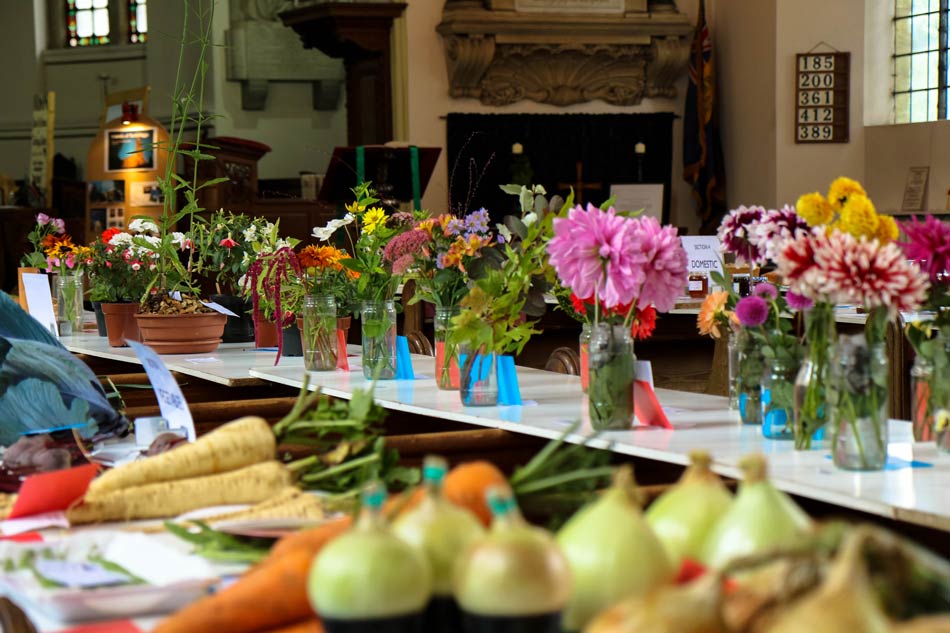 The
Junior Section
includes a photo, piece of art or craft work, poem or model as well as home-produced vegetables and baking.
For all categories of the Produce Show, please read the section below for more information before you enter an exhibit.
Information for exhibitors
Before entering items for the Produce Show, please download and read the document below:
Please note: this is an updated version of the 2017 schedule added last week – if you downloaded the previous version, please delete it and use this one instead.
If you have any questions after reading the schedule (or you are having difficulty downloading it), please email Nick Reading at nick@readingdesigns.co.uk or contact us using the contact form.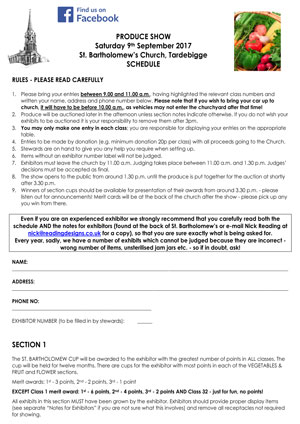 Paper copies of the schedule are also available at the back of the church.
Produce auction
The Produce Show is followed by the produce auction.
This is your chance to bid for any of the tempting items on display, award-winning or otherwise (except, that is, anything in the Photo Competition or Junior Section).
The auction usually starts around 3.30pm, and it's best to get there early to make sure you don't miss the pick of the produce up for grabs.